We spend a large majority of our time asleep on our beds. Whether you sleep for the recommended eight hours or more, that's a long time spent on your mattress. The type of mattress you sleep on has a significant impact on the quality of your sleep and how well-rested you feel the next day. It is for this reason that you need to be extra picky when it comes to choosing your mattress.
In this article, we shall take a look at the different factors you have to take into account when choosing the ideal mattress for your unique needs.
Types of Mattresses
Let's explore the different types of mattresses in the market today. Some of these are what you sleep on currently, and others have cool features that you might like in your next mattress. Without further ado, here are the different types of mattresses.
Foam Mattresses
Foam mattresses are the most basic and cheap forms of mattresses on the market. Foam mattresses are made using different types of foam, such as memory foam, gel foam, and even latex foam.
Memory foam is a material that is made from polyurethane foam. It conforms to the shape of the sleeper. Memory foam mattresses provide a feeling of comfort as they cradle your weight.
Other forms of foam mattresses include the gel mattress, which is designed to redistribute body heat and help with cooling the bed down. Most foam mattresses do not boast any innovative forms of technology like coils, springs, or cooling agents.
Innerspring Mattresses
Innerspring mattresses contain at least one layer of coils to provide spring and bounce to your bed. The coil layer is topped with foam or latex to offer plush softness and comfort. Innerspring mattresses provide more support and sturdiness compared to foam mattresses.
The construction of innerspring mattresses encourages efficient airflow between the layers, which greatly contributes to cooling down body heat while you sleep. This is one of the most significant traits of the innerspring mattress.
In addition to its bouncy nature, innerspring mattresses offer support and durability. They can adapt your body weight and sleeping position. They also provide sturdy support to your spine and back, which helps with reducing back pain. This type of mattress can last over ten years, with the frame holding steady without falling apart.
Latex Mattresses
Latex mattresses are made from latex which is derived from the sap of rubber trees. This sap is processed into layers of foam that are used in mattresses. Latex feels naturally springy and does not cling to the body like other types of foam.
Latex mattresses are ideal for people who do not like the body-hugging nature of memory foam. Latex does not hold on to the form of the sleeper. It springs right back to its original form after any weight has been removed from its surface.
Latex mattresses are also ideal for keeping cool. Latex does not absorb body heat, unlike other materials in mattresses. This means that it doesn't store heat at night, making for a cool and soothing night's sleep.
Hybrid Mattresses
A hybrid mattress brings all the features from the other mattress types to create a mattress that has a combination of all the best features. Hybrid mattresses are a merging of foam mattresses and innerspring mattresses.
They may also have latex layers to provide the perfect type of support to your body. Hybrid mattresses come in different forms to cater to people with different demands. Coils will offer support for back pain, and memory foam will dispense "body-hugging" comfort.
These mattresses are ideal for most people because they are customizable to suit different needs. Hybrid mattresses also tend to be more expensive because they combine different layers together to form the perfect mattress for a good night's sleep.
Airbed Mattresses
Airbed mattresses are inflatable and can be deflated and stored because they don't take up much space. These mattresses are not usually bought for their comfort and support. They are ideal for on-the-go use. They also keep cool while sleeping because they are not made of insulating materials.
These mattresses may be used for only a short duration. Additionally, they are difficult to blow up and may get damaged if punctured by a sharp object. However, they are the perfect mattress for using a few times and storing away for future use.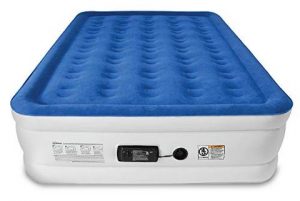 Mattresses for Different Sleeping Positions
Buying a mattress is not a simple task. You need to take into account your sleeping position. People who sleep on their backs won't do well with a mattress for stomach sleepers. Let's dig deeper regarding sleeping positions and their corresponding mattresses.
Back Sleepers
Back sleepers are people who usually sleep on their back with their body facing the ceiling. Our backs have a natural lumbar lordosis, or curve at the low back. For this reason, the back sleeper will have to target medium-firm mattresses.
Medium-firm mattresses will be sturdy enough not to create a dip where the person's bottom meets the mattress. However, they are also soft enough to accommodate the slight curve at the lower back. A medium-firm mattress is ideal for back sleepers, and it will keep them free from back pain.
Stomach Sleepers
Stomach sleepers get better sleep in when they sleep on their stomachs. Stomach sleepers benefit more from a perfectly firm mattress that won't bend to accommodate the curve of their body. Soft memory foam may cause suffocation to a back sleeper.
A flat, sturdy surface will accommodate the natural curve of the back and offer enough elevation to have a smooth night's sleep. Firm mattresses won't create dips in the material when you wake up, making them ideal for stomach sleepers.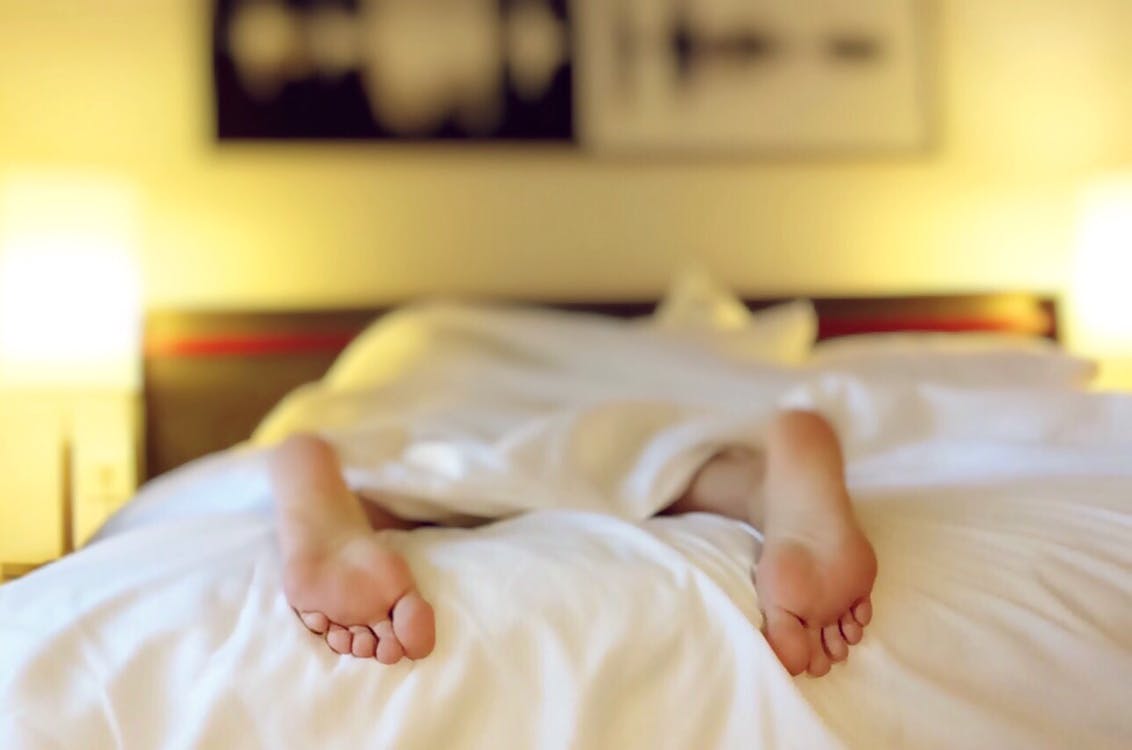 Side Sleepers
Side sleepers sleep on their sides. This means that the hip bone will be at the point of contact with the mattress. These are high-pressure points that can cause steep dips if using the wrong mattress. A soft mattress will carry dips into the surface, causing one to sleep against the natural curve of their body.
On the other hand, a firm mattress may cause misalignment of the spine. The ideal mattress for a side sleeper will be a medium-soft to a medium-firm mattress. These will offer enough support to keep the mattress material dip-free while offering perfect alignment to the spine.
Mattresses for Different Body Types
Mattresses react differently to people with different body shapes and weight ranges. It would be best to choose a mattress that will target your unique specifications to give you support, comfort, and cooling properties.
Weight differences
People who are lighter in terms of weight will be comfortable sleeping on a soft mattress. A soft mattress will provide support and comfort to lighter individuals. Lighter people won't sink deep into their mattress, so there is little need to get a thick and firm mattress. For lighter people who sleep on their side, foam and hybrid mattresses will be perfect for a good night's sleep.
In general, people who are at a heavier weight will benefit more from firm mattresses. A soft mattress will sink deep in the bottom area for back sleepers and the hip area for side sleepers. Sunken mattresses account for back pain in many heavy people. It's for this reason that getting an innerspring mattress is advised.
For people of an average weight range, medium soft and medium-firm mattresses will do just fine. Average or middleweight people can benefit from most types of mattresses, although some may be too soft and others too firm. For that reason, they will need to take their sleeping position into consideration. In general, middleweight people will benefit from innerspring and hybrid mattresses.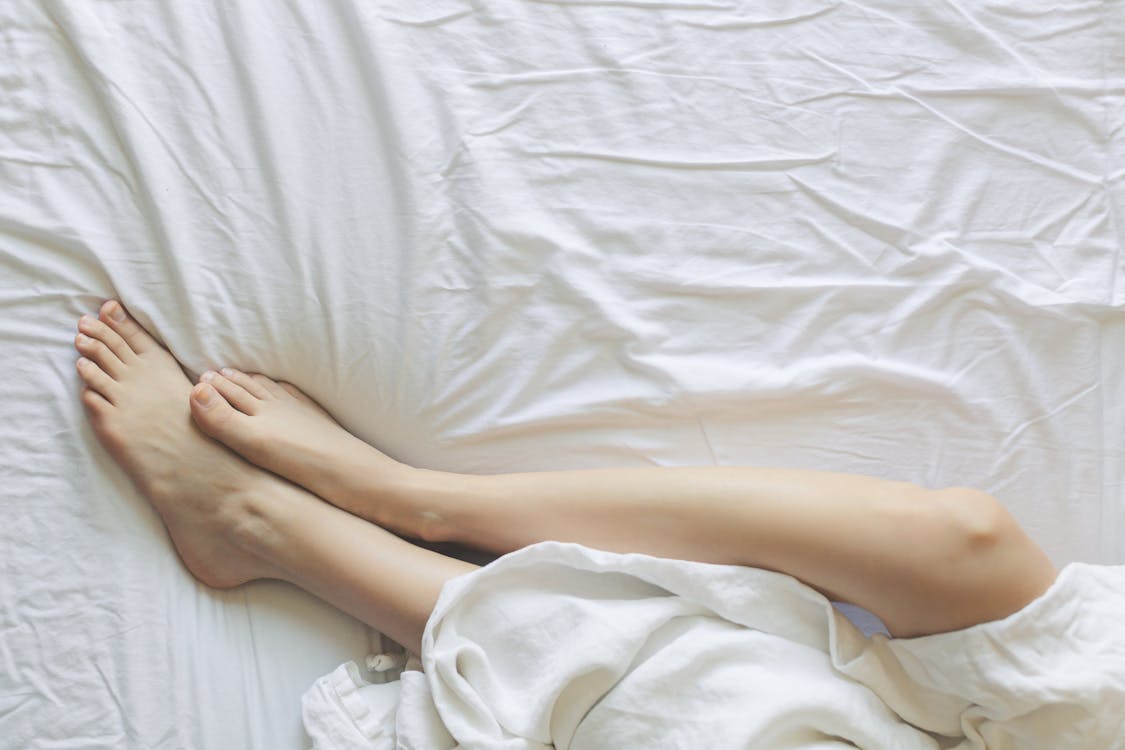 Body shape differences
When it comes to your mattress, don't skimp out on the minute details. Take into account your body shape. Side sleepers with broad shoulders should opt for softer mattresses to allow a natural resting position of the body frame. A foam or hybrid mattress will be ideal for body shapes with broad shoulders.
People with wider hips may experience some discomfort on their hips from too soft or too firm mattresses. People with wide hips who are side sleepers will need to be careful about the type of mattress they sleep on or risk getting hip pain. For such cases, it is better to opt for medium-firm mattresses. These will provide support without being too harsh on the natural curves of the body.
Mattresses for Body Pain
We spend a considerable chunk of our lives sleeping on our mattresses. Those hours of peace and quiet and night may sometimes be riddled with body pain. It is for this reason that you should be deliberate and intentional when choosing your next mattress. You need to take into account the amount of body pain that you feel. What areas are sore and give you trouble? These factors will provide you with a better clue on what mattress you should choose. Let's take a look.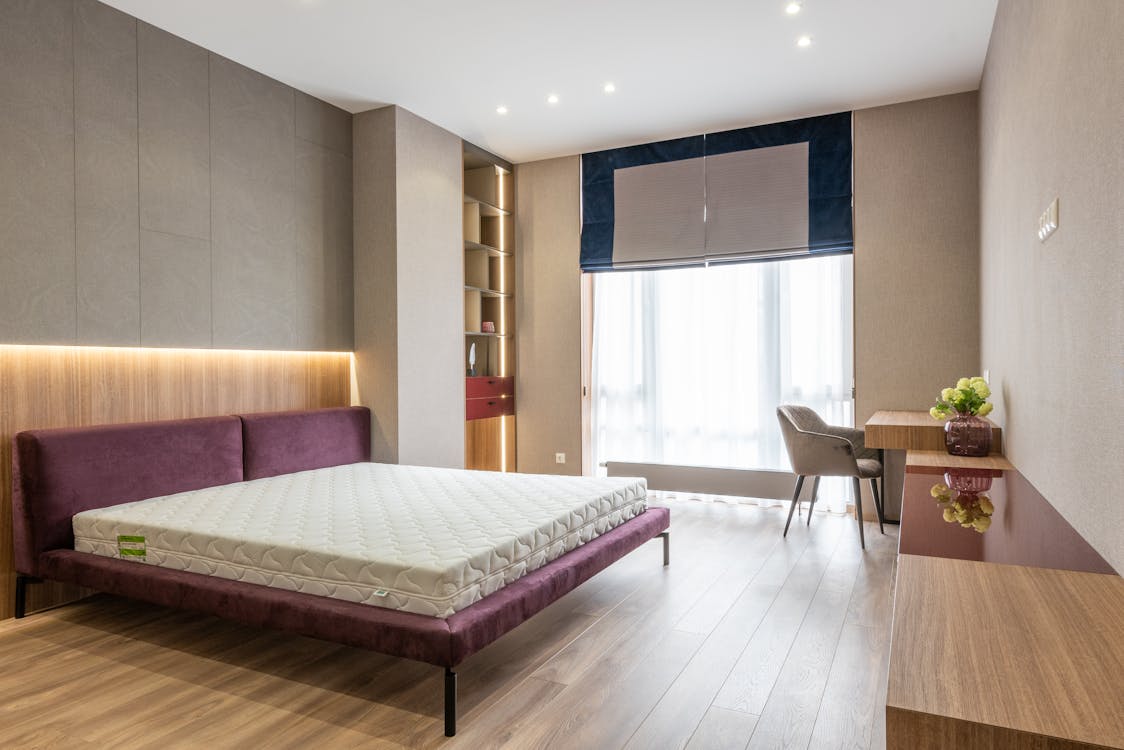 Low Back Pain
The low back is the area in the back just below the rib cage. It has a natural curved structure that may flare up in pain due to poor posture, lack of ergonomic furniture, and poor choice of mattresses. For low back pain, it is essential to choose a mattress that does not sink or get too firm for the back.
A side sleeper with low back pain will benefit from using medium-soft to medium-firm mattresses. This will be well represented in an innerspring or hybrid mattress.
A back or stomach sleeper will need a medium-firm to firm mattress to offset the balance between the surface of the mattress and the curve of the back. Choosing the right mattress will help to reduce low back pain.
Middle and Upper Back Pain
Middle and upper back pain is a less common problem in people unless they have poor posture or previous injuries. Upper and middle back pain can be supported with a soft or medium-firm mattress. Materials like latex offer body-hugging that can provide a relaxing and soothing feeling to the back.
Answering some frequently asked questions about mattresses
In this section, we shall answer some frequently asked questions regarding mattresses.
What is an orthopedic mattress?
Many people want to know what an orthopedic or semi-orthopedic mattress is. Ideally, an orthopedic mattress would have to be specifically tested and endorsed by a skilled orthopedic professional. Orthopedics is the branch of medicine that aims to provide support for disorders of the bones, joints, nerves, and muscles.
Nowadays, it is common for a mattress to claim to be "orthopedic" without any medical backing. That said, most regular mattresses do offer support and firmness that can help with back pain or other bone-related issues. Be sure to consult a medical practitioner before buying expensive mattresses which are as good as the regular cheaper ones.
Which type of mattress is best?
Innerspring mattresses are one of the most popular mattresses used all around the world today. They are made for the ultimate back support and comfort. They contain a layer of coils that create the bouncy effect in mattresses. They are ideal for the average person looking for a new mattress. Innerspring mattresses are great for side sleepers as well as back and stomach sleepers.
Which type of mattress is best for back pain?
People who suffer from low back pain will feel more relief from choosing to sleep on a medium-soft or medium-firm mattress. This type of firmness can be achieved using an innerspring, hybrid, or latex mattress. A latex mattress will offer support to the low back and a comforting encompassing feeling.
What is the lifespan of a mattress?
The best mattresses can go 7 to 10 years without a replacement. However, be sure to clean your mattress and expose it to sunlight to refresh it and get rid of stale smells. If your mattress is worn out and you can feel the bed frame below, it is time to replace your mattress.  Sleeping on a worn-out mattress can cause back pain and distort spinal alignment.
Can memory foam hurt your back?
Memory foam is great for support and redistributing heat, so you don't feel hot while sleeping. It offers a body-hugging comfort and coziness that many people love. However, if your memory foam is too soft and you are a side sleeper, you can get back and hip pain. Back sleepers will also need to avoid soft memory foam mattresses that don't offer support.
If you want to get a memory foam mattress, make sure it is firm and offers supports to your low back without any sinking.
What mattress do chiropractors recommend?
Chiropractors recommend memory foam and latex mattresses. These mattresses are ideal for the average person. A medium-firm latex mattress will work wonders for people with back pain, reducing the pain and offering support.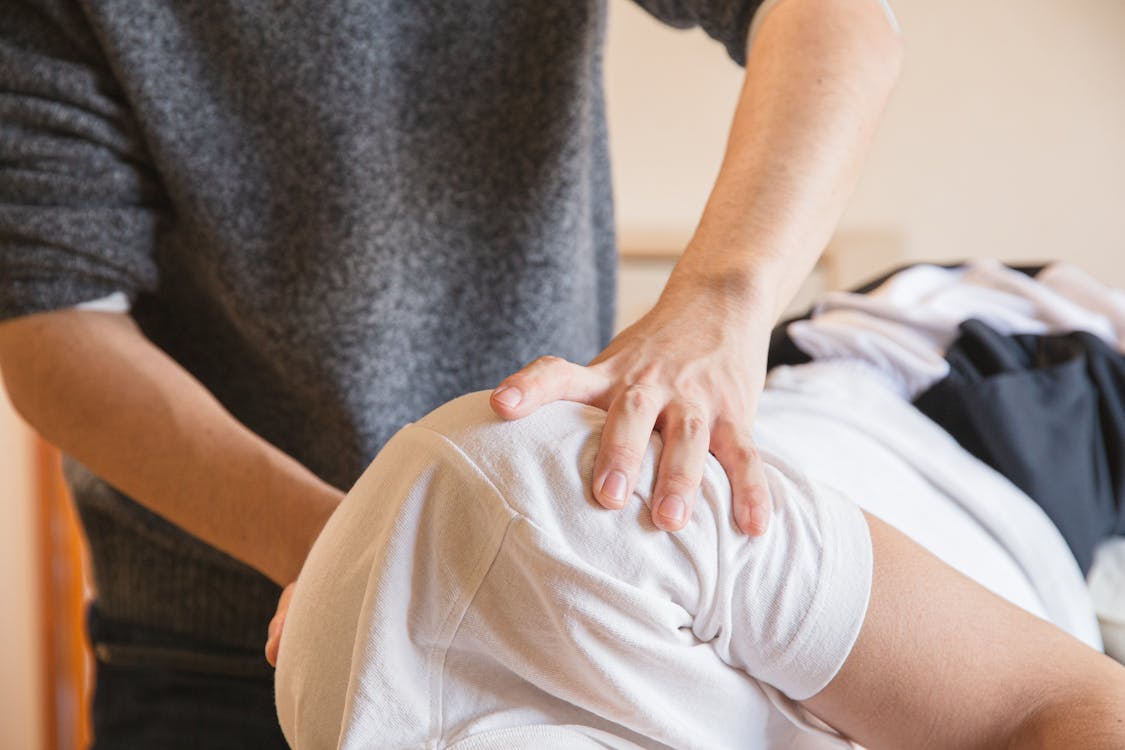 Final Thoughts
In this article, we have taken a look at the different types of mattresses and how to choose the right mattress. You need to consider what kind of sleeping position you tend to have, your body shape and if you have body pain. After identifying these factors, you will finally have the perfect mattress that is suited to your needs.